Committee members are normally elected at the AGM, in April, and can serve a maximum tenure of 6 years.
We also welcome members who may not wish to commit to a committee position but are able to assist on an as-needed basis. (e.g. Convenors' Conference, Christmas/Garden Party and more).
Any member of Windsor U3A is welcome to attend one of our committee meetings as an observer.
Since 25 March 2020, Committee business has been conducted via (Zoom) video conferencing and the frequency of these sessions has varied to enable us to provide timely services to the membership.
2020-21 Committee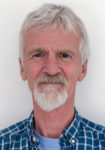 Peter's role is to lead the Committee in setting and delivering U3A direction and strategy.
Dave Humphries
Secretary **
Dave's role includes meeting minutes, licensing, publicity and record keeping.
Anne Greenshields
Data Admin
Anne looks after most aspects of data, from the Beacon Membership database and distribution of Newsletters.
Lorraine Walker
Membership Secretary **
Lorraine handles Membership updates and queries.
Denise Patrick
New Members Organiser **
Denise organises our New Members Meetings.
Sue White
Groups Coordinator
Sue compiles all the information on Groups and organises the starting of new Groups.
Malcolm looks after our finances, expenses and Charity Commission business.
Dave updates the web site with Sally.
Sally updates the web site with Dave.
** Technically, these roles have not been formally put to the vote yet as the 2020 AGM had to be postponed, but succession was necessary.
Annual General Meetings
2020 – 14 October 2020
The AGM (scheduled for 08/04/2020) had to be postponed due to the pandemic, but succession of the 3 expiring committee roles was necessary, this occurred on 08/04/2020.
The AGM is now scheduled for 14/10/2020 and there is a page devoted to it: AGM 2020
2019 – Held 10 April 2019
AGM 2019 Documents
Contains: Agenda, Minutes of 2018 AGM, Chairman's Report 2018, Treasurer's Report 2018, Examiners Statement and Statement of Accounts 2018.
Important Documents